Reviewed by: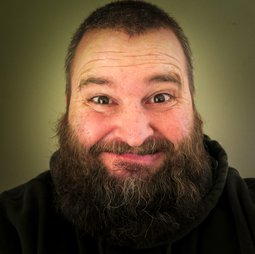 Trevor
---
Originally Posted:

---
Last Updated:

---
Specs
Rating:
4.3 out of 5
Card Capacity:
7 Cards
Cash Capacity:
15 bills
RFID Blocking:
13.56mHz protection in all slots, 125kHz was blocked in the two larger slots, but not in the cash area.
Size:
2 3/4" X 4 1/4"
Water Resistance:
Its OK. It handled the 'rain', but not the dunk test
Warranty:
2 Year limited warranty against manufacturing defects for the Flipside 4 Wallets Link
Flipside 4 Wallet Review
Here is a list of Pros and Cons to consider before purchasing
Flip-open/Snap-shut
Durable polycarbonate and aluminum alloy
Blocks 125kHz in two of the slots
Crush-proof
Hard, I would not want to sit on it.
Review
Included in our review of waterproof wallets Is this moderately priced wallet for the modern man. The case is made of polycarbonate plastic, the hinge of aluminum alloy. It comes with a 2-year limited warranty for these components.
The case snaps shut securely and opens again when you press the button. It is a sturdy material so that it will protect the contents of your wallet, but you won't want to put this one in your back pocket. Keep it as a front pocket option or stow it in your bag.
There's also a clip that you can attach or remove from the front of the wallet with a band on it. You can use the band to hold cash, your ID, or quick-access cards without opening the wallet.
When you open the wallet, you'll see a divider separating two compartments. You can fit three cards on one side of the divider itself, your ID in the other side, and three more cards in one of the compartments. A money clip in the opposite compartment can hold up to 15 bills. Increase the capacity with the optional outside band.
We tested it for RFID protection and found that the two primary card slots are protected. They won't scan at standard credit card frequency. Likewise, the two primary card slots tested well for Proximity card protection, but the individual slot and the cash compartment did not. So, if you want to protect your cards from illegal scans, be sure to place them in the main card compartment or the facing divider pocket.
The Flipside 4 Wallet also did reasonably well in our water-resistant test. When showered with water, the Flipside closed tight enough to block any water spraying or leaking into the compartments. It did not pass a dunk test, however, so you can trust it to get splashed, not to be dropped in water. Like the Chums Surfshort wallet, water won't damage the wallet itself, but it won't protect your contents from anything more than a light spritzing.
If we could make one improvement to the design, it would be to include a transparent polycarbonate ID window on the outside of the wallet.