Reviewed by: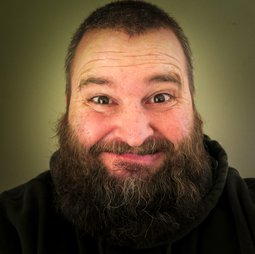 Trevor
---
Originally Posted:

---
Last Updated:

---
Specs
Rating:
4.2 out of 5
Card Capacity:
9 Cards
Cash Capacity:
You could fold some up, but there really isn't a good spot... see review
RFID Blocking:
No RFID Protection
Size:
3 X 4 5/8"
Water Resistance:
It performed poorly. It did not make it past the 'rain' test.
Warranty:
Limited lifetime warranty - Note that it is the products expected lifetime, not the owner's. Also, it only covers manufacturing defects with a whole host of things that are not covered. Link
Maxpedition Gear Micro Wallet Review
Here is a list of Pros and Cons to consider before purchasing
Made from very durable material
Double stitched along every edge
Inexpensive
Poor fit for bills
No secure closure
The one corner could use a touch up
Review
Dropping again in price and features but also the size is the Maxpedition Gear Micro Wallet. One of the cheapest wallets included in our roundup of waterproof wallets for men.
We're very impressed with the materials used in this inexpensive wallet. The Maxpedition is made out of 1000 denier ballistic nylon fabric. Its triple coated in polyurethane and Teflon. The threading is high-grade nylon, double stitched and sewn in X patterns to reinforce the edges. Unfortunately, it's not melted together at the seams for a clean finish.
Unfortunately, what should be water-resistant material is not. We placed moisture indicators on cards in the internal pockets of the wallet. They tested positive after even a light spritzing with water. Part of the problem is the wallet's lack of closure. It has a convenient bi-fold design. Unfortunately, there's no way to keep it closed. The Chums and the Bellroy had zippers. The Flipside snapped. The Maxpedition Gear Micro has nothing.
But speaking of the bi-fold design, there is one card pocket on the outside, two on the inside, plus an ID window. You can fit nine cards total in this wallet. There is no pocket for bills. If you want to place bills in this wallet, you'll have to triple fold them and stick them in one of the card slots.
There is no RFID or NFC protection in any of the card slots or the wallet lining. Identity thieves can scan your credit and proximity cards through the fabric of the wallet.
The Maxpedition Gear Micro Wallet is a small, lightweight, flexible option that comes in 4 different colors.
Black
Foliage Green
Green
Khaki
If you don't need to carry a lot of bills, aren't worried about RFID/NFC protection, but still want a stylish, durable wallet, this could be your fit. It's very inexpensive and will most likely last quite a few years. It comes with a limited lifetime warranty. Unfortunately, it is not a waterproof wallet despite the fabric and coating.