Reviewed by: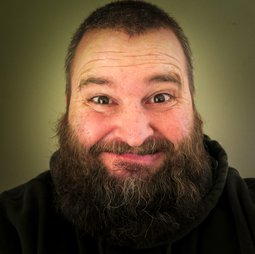 Trevor
---
Originally Posted:

---
Last Updated:

---
Specs
Rating:
4.4 out of 5
Card Capacity:
8 cards
Cash Capacity:
Cash would have to be folded in thirds... see review.
RFID Blocking:
No RFID Protection
Size:
3 1/4" X 5 1/2"
Water Resistance:
Excellent, passed all of our tests, even submerging.
Warranty:
Lifetime Guarantee Link
Pelican Sport Wallet 0955 Review
Here is a list of Pros and Cons to consider before purchasing
Very solid closure
Water-tight gasket
Lifetime warranty
Crush-proof plastic
Inconvenient fit for cards
Poor fit for bills
Awkwardly shaped
Review
The Pelican Sport Wallet is our top choice for a waterproof wallet. It's also relatively inexpensive and durable. It held up under all of our water-resistance tests: spraying, dunking and submerging. It floated and kept the contents of our wallet perfectly dry. The shell closes securely, and the rubber gasket ensures that it's water-tight.
The lanyard allows you to keep your wallet tied to your wrist, neck, or shorts. Of course, you wouldn't use this as an everyday wallet. Its hard plastic shell and awkward shape preclude it from being a back or front-pocket wallet. You could keep it in your bag if you want to deal with the inconvenience of opening your bag just to retrieve your wallet. We would find it impractical to do so.
When you open the shell (press the button), it opens to reveal two mesh pockets. The pockets are deep enough to hold cards (4 on each side), but there is stitching in the lining that makes it a little difficult to slide the cards in. If you want to store cash in here, you'll have to triple fold it. The mesh design itself isn't bad, but there is only one pocket on either side, so all of your cards, bills, receipts, etc. will be mixed together. Like the Flipside 4, there's no ID window in this waterproof wallet.
There's also no RFID or NFC protection in the Pelican. Identity thieves can scan your cards from afar even through the hard plastic case.
If you're looking to buy the Pelican Sport Wallet, you won't have a difficult time choosing a color. It only comes in a stylish black with no special packaging.
We don't mean to be down on the Pelican. We're merely disappointed that the only genuinely waterproof wallet we found fails to fit in so many other ways. If you want to go to the beach for the day and keep all of your essentials on you, the Pelican will keep them dry and safe. It won't be a comfortable everyday wallet, and cash storage is an issue. We don't like triple folding our bills. Still, if you want to spend a day at the beach or boating and don't want to worry about your wallet getting wet, the Pelican Sport Wallet will fit the bill (and the bill) nicely.