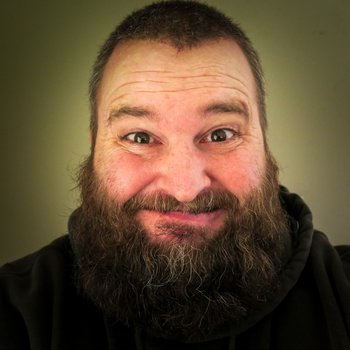 Greetings! And welcome to the site. I hope you're finding it useful.
But who am I? Why should you take my wallet recommendations or care about how I've rated an individual wallet?
Honest Reviews
I have educated myself on what makes for a high-quality wallet and have reviewed enough of them to know which features are useful and which are fad designs. I know how to identify the differences in a high-quality leather and one that is going to fail after a bit of use. As you peruse you'll see a variety of reviewed and recommended brands on the site. Some of them are large corporations with established name recognition. Others are small but growing companies. And still others are one-person operations advertising on Etsy.
No one endorses my reviews or pays for their product to be included in one of the categories. I pay full price for every wallet I review. I base my postings on what is popular or exemplary. If a certain brand is dominating sales for a particular category of wallet, I will probably include a write-up on them. If another underselling company has a wallet that fits the category and deserves to be mentioned, I'll include them. My only goal is to pass on what I've learned about wallet design and manufacturing.
You'll also notice that any type of wallet is fair game for review. While I focus on leather, I will occasionally include other materials when the wallet design is especially noteworthy. I also do not limit the reviews to traditional bifold or trifold wallets. I want to cover every type of specialty wallet as well. From passport to passcase, key to credit card wallets, you'll see it all here. I will even occasionally review sleeve inserts and other accessories that you can add to your wallet.
My Experience
I have spent time working in leather as a hobby and continue to design and create leather wallets and accessories as a pastime. I first began researching leatherwork and wallet design in my early twenties as a potential side-business and can now fairly well summarize what I've learned. I have sourced hides myself and have purchased them from suppliers. I've tried vegetable, chromium, and even brain tanning. I've experimented with different grains of leather threading techniques. And believe me, I've crafted a lot of prototype designs.
To create my wallets, I didn't simply start crafting something. Good design is always built on the collective knowledge of the industry. You innovate by building on the ideas of someone else and improving the design where you can. You identify what is useful for your purpose and apply it differently or add your own touch to the design.
A good writer needs to be a good reader, and a good leatherworker and wallet maker needs to study how other people craft their products. To hone my hobby, I've looked at and handled a lot of wallets. I've tested the durability of each grade of leather and simulated using the wallets on a daily basis. When I review a wallet, I'm doing so based on a decade and a half of research and first-hand knowledge.
Review System
You'll see in the reviews that my research has led me to some conclusions on what makes a good wallet. But they aren't my conclusions alone. As I build out this site and its reviews, you will notice more and more items are put through a fairly rigorous testing process that includes tearing down the wallet into its component parts. You will see that the conclusions are built upon a loose scientific approach in which I try to gain real-world knowledge on the durability of the components. I will most often focus on the key areas of materials and durability, capacity and convenience, and overall value.
Materials and Durability
Your wallet is only as good as it lasts, and it's usually worth the investment to buy a slightly higher priced full-grain leather wallet for that will last 100 years versus a finished split leather wallet that you'll need to replace every 5 years. If you buy a full-grain leather wallet for $100 (many are in the $30-70 range) and it lasts 100 years, you will save money in the long run over buying a $20 finished split leather wallet every year. The full-grain investment will have paid for itself over and over again for as long as you still enjoy it.
In my reviews you will see that I prefer the authentic look of full-grain leather. Preserving the texture and markings from the animal's hide makes every piece of full-grain leather unique. Other types of leather artificially stamp a hide texture into the leather if they don't opt to leave it completely smooth.
Besides the difference in leather quality, we also point out the different tanning processes that each company uses. We're especially eager to point out potential issues with certain techniques, such as vegetable-based tanning's potential to spot. When a company uses plant-based tannins, the leather looks great, but it also discolors when it soaks up any significant amount of water or liquid. Water covers most of our planet and is a rather common substance that I come into contact with purposefully or accidentally every day.
Capacity and Convenience
I can give you a wallet-shaped piece of full-grain, chromium-tanned leather, but it won't have any value to you unless you can place everything you need inside of it and then quickly retrieve those items when you need them. When we review a wallet, we study it from a user's perspective. Will it be easy or cumbersome to use? Will it hold all of the cash and cards that a modern man needs to carry? If it is marketed as a specialty wallet, does it provide significant advantages for its intended purpose? Many wallet designs focus on fashion or design trends rather than usability, so we point out the features that a consumer is going to appreciate and the features that will most likely prove to be an irritant.
Value
If a wallet is well-made with full-grain leather and has high capacity and convenience, we expect it to cost more than a genuine leather product. But there's also a point where even full-grain, hand-made, or specialty products charge higher than the materials and design warrant. Because prices do fluctuate, we avoid quoting specific costs but try to give you an idea if the product is usually fairly priced and whether the price is comparable to other products in its class.