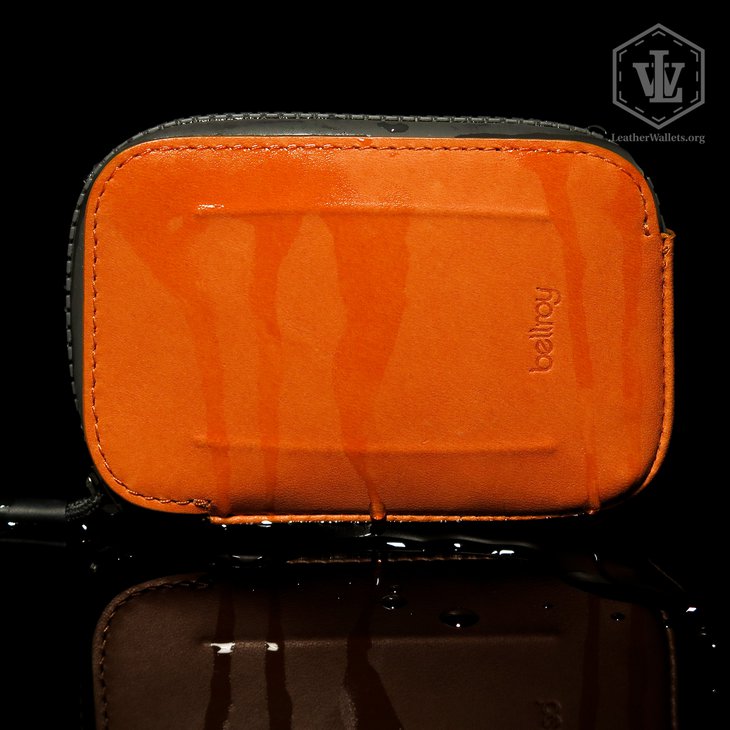 Wallets are essential daily carry items for men. Modern wallets have progressed in their design and function as they come equipped with features that almost seem futuristic. Gone are the days when wallets were simply used for keeping the money and documents safe and organized. These days, wallets do all that and much more. You can find designer wallets that offer a sense of style and substance that is rarely seen in wallets of yesteryears.
Through the modern ages, wallets have been of many designs, shapes, and sizes. There are also different materials that men can choose their wallets in: leather, plastic, cloth, metal, or a combination of different materials. There is a wallet for everyone in the market. Of course, we prefer full or top-grain leather, but the choice of material is up to you. You can also buy wallets depending what you want to use them for. Do you need a stylish designer wallet for a dinner party or maybe a rough and rugged wallet when you want to spend some time taking part in adventure sports or exploring the great outdoors?
If you think about the future of wallets, the trends vary from anywhere between minimal to feature-packed wallets that will make you feel like you've stepped into of a science fiction show. Whether you want to subtly enhance your style or make a solid impression when you take your wallet out of your pocket, you can find a wallet that will match your style. In this post, we are going to take a look at different types of wallets that show where the design trends are heading when it comes to stylish and functional wallets.
Bellroy All Conditions Wallet
This wallet has a simple and functional design that will keep your cards and cash safe from splashes of water or any other liquid. The wallet is made from water-resistant leather, and it has a slim design with a YKK Aquaguard zipper. What makes this wallet stand apart from the other wallets is the design that looks simple on the surface, but comes with features that are simply not available in billfold or clip style wallets.
The small size of the wallet makes it easy to carry in your pocket, and you can even carry it in your shirt pocket if you like. The inside of the wallet is as interesting as the outside. There are separate internal sections inside the wallet that allow you to organize your documents, cards, and cash better. The wallet also comes with a hidden compartment for storing house or bike keys. But keep in mind that if you are thinking about diving with this wallet, it's best to leave it in the boat.
With space for 12+ cards, this is a small wallet that offers big features without any compromises. And the best part is that the wallet comes with a three-year warranty. You can read our full review of the Bellroy All Conditions Wallet along with the other waterproof and water-resistant wallets.
Secrid Mini Wallet
The Secrid Mini Wallet is a class apart from regular wallets. The impressive feature of this wallet is the way it presents the cards at the click of a button. Simply flick the button at the bottom of the wallet and the cards cascade out stylishly. The wallet has space for 4-6 cards, and you can also store four more cards inside it. The wallet keeps a minimal profile but offers ample space for your cards and cash.
If you have moved on to a card-only lifestyle, this is the best wallet you can get for the protection of your cards. The wallet is made from durable materials that protect your cards from unauthorized RFID scanning, and the aluminum shell keeps the cards safe from bending or breaking. In all, this is the perfect wallet that brings a futuristic sense of style to carry cards, cash, or identity documents.
OGON Mini Safe Wallet
If you are serious about the security of the contents of your wallet, then the Ogon Mini Safe Wallet will put your mind at ease. The striking feature of this vault-cum-wallet is the combination lock that adds a layer of security that you will not find in other wallets. The three-digit combination lock opens up your wallet, and you can rest assured that no one else will be able to get into your wallet unless they know the correct combination.
What's more, the case of the wallet is made from an RFID-proof aluminum and polycarbonate material that keep the cards safe from unauthorized scanning and identity theft. You can store up to 12 cards and cash in this wallet making it a perfect wallet for travelers, businessmen, and go-getters who want to keep their cards safe under a lock. This wallet is small in size so you can easily keep it in the front pocket of your jeans or even your shirt pocket.
Recycled Firefighter Wallet
If you are conscious about the environment and want to avoid leather wallets, the Recycled Firefighter Wallet should be your choice for a wallet. These wallets are made from the decommissioned polyester fire hose that gives the wallets a supremely rugged look. The material used to make the hoses is extremely strong, and it is sewn with T-90 nylon thread that further adds to its durability.
With a wallet this durable, you will be using it for years to come without any decline in its quality. The money clip attached to the wallet allows you to keep your money safe in the wallet with ease. And just in case you want to buy leather wallets from the same brand, you can get leather wallets that are made from firefighter's boots! Also, every wallet is slim and functional as you can carry your money and cards without bulking up your wallet.
Dango Tactical EDC Wallet
Why carry multiple tools in your pocket when you can carry just one? The Dango Tactical EDC Wallet is the answer to your daily need for carrying small tools. This small wallet comes with a Dango Multi-Tool that is made from stainless steel and offers up to ten functions such as a saw, knife, 10/15mm hex wrench, nail pryer, ruler, and more.
If you spend your time in the outdoors or you often need small tools in your daily life, this is the wallet that you need to carry to serve all your small tool requirements. Another excellent feature of this wallet is that you can remove the multi-tool part and use it to carry your cards and cash when you are traveling. The wallet is lightweight, highly functional, and made of top-grain leather that gives it a unique look that is unlike any other wallet in the market.
Sharkk Basics Wallet
This wallet exudes modernity and a convenient way to display your most-used ID document. The striking feature of this wallet is the glass window that can be used to display an ID so that you don't have to go through your wallet to search for the right ID card. The wallet's spacious design makes it ideal for carrying up to seven cards. Unfortunately, if you also want to carry cash, you might have to fold the notes multiple times.
The aluminum shell of the wallet protects against RFID identity theft and keeps your information secure. The slim and minimal design of the wallet will fit right in with the rest of your minimal daily carry items. The wallet keeps your cards safe and also makes you look good every time you have to display your ID. With an accordion style design and a clasp, this is the perfect wallet for keeping cards and cash safe.
Decadent Minimalist Wallet
Minimalism is an ever-growing trend when it comes to wallets, and this wallet's design is as minimal as it gets. The stand-out feature of the Decadent Minimalist Wallet is that there are no moving parts, plastic straps, rubber bands, hinges, or magnets. The design is made from a single piece of aluminum, and you can get this wallet in 4, 8, or 12 card capacities.
The design of this wallet is surely futuristic, and you can customize it by keeping your ID cards on top or bottom so that you don't have to take them out when you need to show your ID. The cards are slotted in the wallet with a click to ensure that the cards are fully inserted and secure. If you are looking for a minimal wallet that offers ease of use and the security of using an open case wallet style, this might just be the wallet you are looking for.
Mr. Lentz Bifold Wallet
While other wallets might be going for different designs or form factors, Mr. Lentz goes back to the favored form factor but with a unique spin on it. The Mr. Lentz Bifold Wallet looks different from usual bifold wallets because it has a simple design made from a single sheet of leather. The leather is kept in place with 4 rivets that make this wallet look exceptional.
The best feature that sets this wallet apart from other wallets is that it's completely hand-made. Any other wallets cannot match the luxurious feel of leather of this wallet. When you buy this wallet you will also get a leather-care kit so that you can keep your wallet perfectly maintained for years to come.
Conclusion
While the wallet designs mentioned above are just a small sample of the wide range available in the market, we can safely say that modern wallets are a well-balanced combination of form and function.
Minimal designs that don't create a bulge in your pocket and are a perfect fit for the front, back, or shirt pocket are going to be popular with customers who want to remove complexity from their lives. Easy access to cards, cash, and identity documents is also a must-have feature that can make wallets stand out from the rest of that designs that have evolved over the years.