Reviewed by: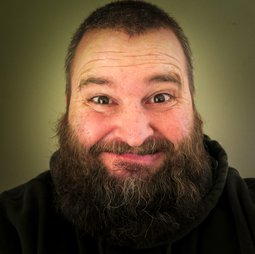 Trevor
---
Originally Posted:

---
Last Updated:

---
Specs
Rating:
4.6 out of 5
Card Capacity:
12
Cash Capacity:
30
Notable Features:
RFID Blocking
Pull Tab Pocket
Adjustable Tension Clip
Packaging:
Coming Soon
Size:
2.9" X 4.2"
Warranty:
1 Year Manufacturing Warranty with typical caveats.
Warranty:
1 Year Manufacturing Warranty with typical caveats.
Distil Union Wally Bifold Review

Here is a list of Pros and Cons to consider before purchasing
Full-grain leather
Adjustable tension on clip
FlexLock
Holds 12 cards
Holds 30 bills
Color-coded pull-tabs
3 colors available on Amazon
No ID window
Moderately inconvenient
Pricey
Review
The Distil Union Wally (wallet) is a little pricier than the JML Leatherworks model but is also more modern in style with a higher cash and card-capacity. Like the JML, it is formed from full-grain leather for maximum durability and authentic styling. Each wallet will be a little different because each animal has a unique grain and markings. The top-grade leather also makes the material stronger and less flexible. The wallet will close perfectly as it is designed to, but you won't need to worry about stretched, floppy leather.
Formed by two Apple accessory engineers, Distil Union focuses on innovation, and the evidence of their engineering expertise is seen in the adjustable-tension clip. If you have fewer bills, crank down a couple of times. Spin it the other way when you're ready to reload. Your cash is always held securely in place no matter how much you're carrying. Other high-quality clips will also hold your bills, but this is one more reassurance that Distil Union has added to their bifold money clip.
The other design reinforcement included in the Wally, which is even more useful to the consumer, is the FlexLock card holder pocket. You can place 6 cards in each of its two pockets, but what happens if you want to place only 1-2 cards in each? The pocket will be too loose for that few cards, right? Not with FlexLock. Even though the leather is wide enough to accept 6 cards, the FlexLock addition keeps the pocket tight with the insertion of 1-6 cards.
The card pockets open between the exterior leather and interior lining. Color-coded pull-tabs help you remember which cards are in which pocket. There is no ID window and no quick-access card slots, but the pull-tabs work well. The only inconvenience is that that you have to pull up all 1-6 cards in that pocket and then flip through to find the one you want.
This bifold wallet with money clip currently comes in 3 colors (hickory, ink, and slate) and you can choose to have it with or without the FlexLock feature for the same price.
The Wally is the priciest model we reviewed, but it is also the sleekest in design with no pockets on the exterior, only the pull-tabs for a splash of color.
This bifold wallet with money clip is best for modern (probably younger) men who won't mind the pull-tab system.