Reviewed by: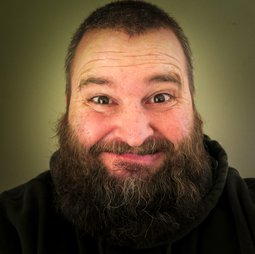 Trevor
---
Originally Posted:

---
Last Updated:

---
Specs
Rating:
3.5 out of 5
Build Quality:
Build quality seems very high, except for the center pocket.
Card Capacity:
10
Cash Capacity:
10
Leather Quality:
Very nice leather, it is a bit floppy
Packaging:
Nicest packaging of the wallets tested. No need for wrapping this one.
Size:
3 1/8 X 4 1/8
Stitching Quality:
I found no issues with the stitching
Warranty:
I couldn't find warranty information, they are pretty stringent it seems on returns: https://www.leatherology.com/returns/
Weight:
52g
Warranty:
I couldn't find warranty information, they are pretty stringent it seems on returns: https://www.leatherology.com/returns/
Leatherology Money Clip Cardholder Wallet Review
Here is a list of Pros and Cons to consider before purchasing
Full grain leather
Retention style money clip
Gift Box is nice
Can't use center pocket efficiently
Money Clip is very tight
Wallet is 'floppy'
No RFID Protection
Review
The Leatherology is the priciest option on our list of money-clip cardholder walletsand touts a mix of features that might or might not appeal to you. First, it is full-grain leather, fully dyed, with double-stitched Nylon thread, so it shares the same top quality leather and construction as the Hanks wallet. Unfortunately, the leather is a little thin and the pockets are not as tight as some of the other money clip cardholders we've reviewed. The entire package is also thicker than the other designs we've reviewed, so it will be a bit bulkier in your pocket.
This wallet, unlike the others on our list, specifically leaves out the magnets on the clip. It is a retention clip that is tight enough to securely hold 1-10 bills, but the clip is too tight to hold any more than that. They have removed the inconvenience of magnets possibly erasing data from keycards and the magnetic strips on credit cards. Though you can protect against this danger with other wallets.
Its other unique feature is the bi-fold design, making it more like a traditional wallet than a money clip. The Leatherology opens to reveal the card slots and a flap pocket. If you need to keep receipts or other notes in your wallet, this is the slimmest wallet type you'll find, but if you're looking for absolute minimalism, this bi-fold design seems to take a step backward. You can fit about 4 cards in the interior flap pocket, but with stitching on only two sides of the pocket, this storage option is more likely to stretch and loosen than three-sided slots. So while not a con for everyone, we've decided to rank these bi-fold and flap features negatively for the money clip category.
Speaking of capacity, there are 4 actual card slots in this leather money clip. The top center slot goes all the way down, making it virtually impossible to retrieve the cards in this slot. And while the capacity is high, fitting 10 cards total, we would rather see more card slots conveniently arranged in place of the flap pocket. There interior pockets are also folded over with the inner edge of the leather interfering with card retrieval. With continued use, these edges will wear and pull away from the lining.
There is a plastic ID window on the rear of the wallet. You can conveniently show your ID to anyone who needs to check it, but being on the exterior of the wallet, the plastic is likely to tear.
There is no RFID protection in this wallet.
You do have a few more color options to choose from, ranging from dark to light. They offer the following leather colors.
Black oil
Black onyx
Chocolate brown
Mahogany
Cognac
Dark caramel
Leatherology also packages each wallet in an attractive gift box with a protective, printed, leather-like internal wrapping. Because of the colors available, the mix of features, and the packaging, this is perhaps the best leather money clip and card holder gift-giving option.
Be aware, though, that Leatherology has only been in business since 2008 and does not offer a manufacturer's warranty for their wallets.