Reviewed by: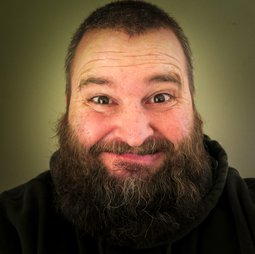 Trevor
---
Originally Posted:

---
Last Updated:

---
Specs
Rating:
4.7 out of 5
Build Quality:
No issues found.
Card Capacity:
8
Cash Capacity:
12
Leather Quality:
Very nice leather. I really love the Full-grain leather and the wax finish.
Packaging:
Nice box and has a cotton bag inside. Second best packaging.
Size:
4 X 2 3/4
Stitching Quality:
Good stitching, no issues found.
Warranty:
1 Year no questions asked replacement warranty.
Weight:
42g
Warranty:
1 Year no questions asked replacement warranty.
Mutbak Bunker Review
Here is a list of Pros and Cons to consider before purchasing
Full grain leather
Gift Box
1-year unconditional warranty
RFID/NFC Blocking
Review
The Mutbak Bunker was a pretty easy pick for our favorite money clip card holder. At a fairly low price, and top quality leather and features, it's hard not to love this wallet.
Again, the leather is full-grain, putting the Mutbak on par with the Hanks and Leatherology options. It also has a wax finish that will protect the leather from scratching while allowing it to age well and develop an attractive patina. If you scratch the wax finish, you will notice discoloration in the surface of the wallet, but you can rub out even large scratches to make the wallet look new again.
The stitching is cotton, but for the price, we can forgive that. It's constructed well and we don't see any reason for the cotton stitching to loosen or fray.
It does have a magnetic clip that might interfere with rewritable keycards, but the magnet is very strong. You can hold 10-12 bills with this clip before your cash gets a little too loose for comfort. Ten bills is adequate if you normally don't need to carry much cash on you.
Where it's weak in money capacity, however, it makes up for in slim design. There is no fold in this wallet and no ID window. It has a total of 4 card pockets that can fit 6 cards to begin with, 7 or 8 after you break the leather in. Place your ID and cards in the pockets. It might not be as convenient as an ID window, but there's also no plastic to rip on this wallet. With only 4 card slots and no folds, this is truly the minimalist's wallet. The one downfall of the pockets is that the center slot does go all the way down, making it difficult to retrieve the card in that pocket. Thankfully, however, the slots are oriented horizontally, so you'll have more surface area to take hold of that card.
It's also the most secure wallet on our list. It comes with an RFID/NFC blocking mesh lining each of its pockets. It blocks identity thieves from scanning your credit cards through your wallet. With so many cyber and digital security dangers today, this added protection is a big plus in our book.
The 1-year unlimited warranty is a notable benefit as we would hope that any defects will present themselves in the first year, and if you do happen to launder your leather wallet with your dungarees, you're covered.
The Mutbak Bunker is available in 4 colors of leather (Vegas, Memphis, Moab, and Durango) and comes in a printed cardboard gift box with a protective cloth bag. The packaging is not quite as nice as the glossy Leatherology package, but is certainly a step up from the Alpine Swiss "gift box."
If you are going for the slimmest card holder money clip with the highest grade leather at the most affordable price, this is your best purchase. It's great for the guy who doesn't need to carry a lot of cash or cards and simply wants a small front or back pocket money clip. There's no plastic to break, and with 4 color options and a gift box, it makes for easy gift giving.
If you're interested in other designs, it looks like Mutbak removed the clip from this wallet to create their credit card wallet design, the Sentry.