Reviewed by: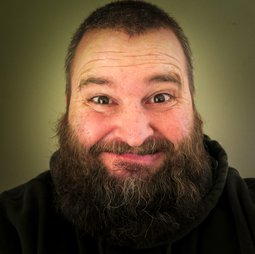 Trevor
---
Originally Posted:

---
Last Updated:

---
Specs
Rating:
4.2 out of 5
Build Quality:
No issues with the build quality except for the RFID blocking center pocket.
Card Capacity:
8
Cash Capacity:
20
Leather Quality:
Nice leather, but some questions on its quality - see review below.
Packaging:
If giving it as a gift, make sure to remove the outer white box.
Size:
4 1/8 X 3
Stitching Quality:
Cotton thread
Warranty:
I couldn't find any warranty information - so expect 30 days max.
Weight:
51g
Warranty:
I couldn't find any warranty information - so expect 30 days max.
Viosi Money Clip Cardholder Review
Here is a list of Pros and Cons to consider before purchasing
Strong Magnets
Gift Box
Top-grain Leather
Replacement Warranty for 1 year
Stamped with 'Genuine Leather'
RFID Protection is lacking
Review
In the same price range as the Mutbak but with slightly lower quality leather and more marketing speak is the Viosi Kingston leather money clip cardholder.
The leather is top grain, which is industry jargon for "corrected" full grain. Instead of preserving the natural grain, markings, or imperfections of the animal hide, the top layer has been sanded and buffed away. The new top layer is then stamped to give it a hide grain texture. The purpose of such as process is to provide a more uniform surface. The result is easier to work with and might provide a more appealing appearance depending on your tastes. The leather, however, is very thin, and like the Alpine Swiss model, relies on non-leather backing and inserts to help it retain its shape.
The double magnetic clip ensures that it will hold up to 20 bills securely, but you have the same consideration of magnetic corruption as with most of the other money clips. If you do not use temporary keycards often, this won't be an issue for you. Simply store them in another pocket on the rare occasion that you do need to carry one. The convenience of a secure everyday clip will be worth the once-in-a-while hassle.
It has 5 card slots and does not fold. It does have a rear ID window. We're not crazy about the ID window on the back as the weakest material is in the most vulnerable location with this design. We do like the no-fold design for simplicity and size. The two larger pockets are convenient for storing the odd receipt or two. They don't add much to the thickness and is a good compromise between the minimalistic Mutbak and the more bulky Leatherology. You can fit 8 cards in this wallet to start and then add a couple more once it stretches out.
Unfortunately, the RFID protection in this wallet is unreliable. We did multiple tests for each card slot and the ID window. With more or less of the card showing we received scans at multiple locations. The bottom line on that feature is that it's too untenable to count on.
The Viosi does come in an attractive gift box for easy gift wrapping.
We like the Viosi for finding the middle ground of convenience. It's sleek but can meet the most common needs for carrying an ample amount of cash, your most necessary cards, ID, and the odd note or two. It's a fair price with attractive color options, and unless you're a leather snob, you won't mind or even notice the downgrade in quality. We don't like it quite as much as the Mutbak or Hanks Belts money clip cardholders because of the top-grain leather and the untenuous RFID protection.