Julie Product Hipster Wallet Insert Review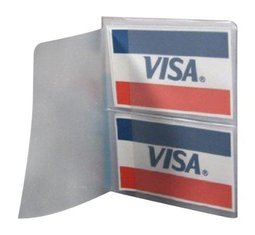 Review
For men or ladies who prefer a larger billfold or wallet/checkbook combination, the One Hipster double high inserts are an easy choice. With this product you'll receive 6 high-quality inserts with 2 side-loading sleeves. These sleeves are the most durable we found. They won't rip or come apart at the seams with normal use.
The one problem is that the slots might be too small for some of your cards. You might need to trim business cards or photos, especially, as they tend to be a little larger than bank-issued credit cards. Standard bank cards, IDs, work badges, and membership cards should fit snugly. The slots are also only meant for 1 card each. You can double up on photos or paper cards easily, but plastic is too thick to fit double-sided.
This size will fit typical hipster wallets and may fit some key wallets depending on their size.