Reviewed by: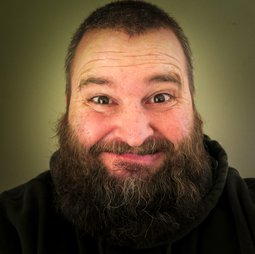 Trevor
---
Originally Posted:

---
Last Updated:

---
Specs
Rating:
4.6 out of 5
Build Quality:
High quality build, good stitching.
Carrying Capacity:
5 Card Pockets
Full-size Billfold Pocket
Coin Pocket
Notable Features:
Coin Pocket
Hidden Card Pocket in Billfold
Pull tab pocket
Size:
4" X 3.3"
Warranty:
3 year warranty that covers faults in materials and workmanship, does not cover normal wear and tear. Link
Bellroy Note Sleeve Review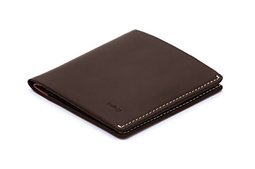 Here is a list of Pros and Cons to consider before purchasing
Top-grain leather
Coin/key pouch
RFID Blocking
3-year warranty
Vegetable-tanned leather may spot
Relatively expensive
Review
At a slightly higher price with an upgrade in leather and a mix of design features, the Bellroy Note Sleeve is the vertical leather wallet for the fashion-conscious modern professional.
The leather is top-grain, meaning it is a step above genuine leather. The top layer of the hide has been removed to erase any irregularities, such as natural markings, scars, and color variations. The stippled texture of the hide has also been removed, calling for the need to imprint an artificial, uniform texture into the material to give it the appearance of full-grain leather. Top-grain leather is still very strong and durable, able to last 10-20 years with proper use.
But don't get this vertical leather wallet wet. As with the Vertic, the company has opted to use plant-based tannins. Vegetable tanning is the more traditional method of coloring leather. Getting it wet doesn't compromise the strength of the leather, but it will affect the appearance. You'll see spots form where the water soaked into the leather. They will fade and shrink as the leather dries but will always be visible. Note that the Bellroy vertical wallet does come with a 3-year warranty against manufacturing defects, but does not include water damage as vegetable tannins were a planned and advertised aspect of production.
The Note Sleeve vertical leather wallet holds up to 11 cards, but the layout is not as convenient as we would like. There are 3 vertical card pockets on the interior of the wallet: two on the right, one on the left. Under the left pocket is a horizontal pull-tab pocket to store your less frequently-used cards. You can place two cards in each of the primary vertical slots and be well-equipped for daily use. There is room, however, to include more vertical card pockets and place everything at your fingertips rather than inconveniently store some away in the pull-tab pocket. It seems to us that Bellroy included the pull-tab pocket simply because it is a popular feature of other bifold wallet designs, not because it is the most fitting design for this particular wallet.
One design that we do find useful is the coin pouch with envelope fold located in the cash pocket. Store a few coins or a small key inside, and you can be reasonably sure that everything will remain in the pouch.
The Bellroy vertical wallet also includes RFID protection. With an inner metallic lining, identity thieves won't be able to scan your credit and bank cards through your wallet. RFID blocking material is a passive protection against active attacks.
You can purchase the Note Sleeve vertical leather wallet in any of the following 9 colors.
Black
Charcoal
Java
Cocoa
Caramel
Burnt Orange
Blue Steel
Teal
Arctic Blue
The price of this vertical leather wallet is high compared to other models, but Bellroy caters to fashion-minded businessmen and professionals. If you enjoy the style and don't mind the pull-tab design, this could be the vertical bifold wallet for you.