Reviewed by: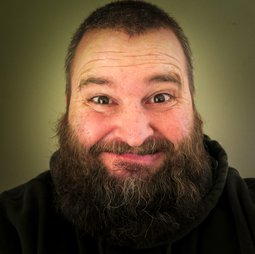 Trevor
---
Originally Posted:

---
Last Updated:

---
Specs
Rating:
4.2 out of 5
Build Quality:
High quality, no issues found.
Carrying Capacity:
6 Card Pockets
No ID Window
No Billfold Pocket
2 Interior Pockets
Notable Features:
Full-grain Leather
Gift-box
Size:
4.25" X 3"
Warranty:
No warranty information found. Link
Leatherology Bifold Wallet Review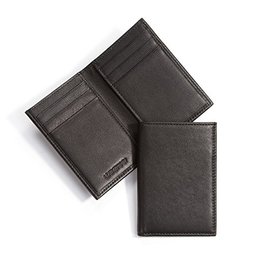 Here is a list of Pros and Cons to consider before purchasing
Full-grain leather
Gift box
Slim
Billfold pocket isn't full size
Review
Leatherology's vertical bifold wallet is another top-grade leather product with brand-name recognition but at double the price of the Bryker Hyde.
With the use of full-grain leather, Leatherology places their vertical wallet among the most durable designs. Don't be surprised if this, or any full-grain wallet, is the last leather wallet you'll need to buy. If treated properly, it will even be in good condition when you're done with it. And without the use of vegetable-tanning methods, this vertical leather wallet will stand up to water without a problem. It's not waterproof, but when it dries, it will be as good as new.
There are 6 vertical card pockets on the wallet's interior with a receipt pocket under the card slots on the right and on the left where you can store more cards if you want to. With the addition of these 2 receipt pockets, the Leatherology model holds just as many cards as the Bryker Hyde design but places them all on the interior.
The only drawback to this vertical leather wallet is the small cash pocket. The smaller size is nice if you're looking for a front pocket wallet, but we personally don't like having to fold our bills to fit in our wallet. Even with folding, though, you can place a sufficient number of bills in the cash pocket as you can arrange them in 2 stacks across the width of the pocket. Place your smaller bills in one stack and your larger in another to act as a bill divider.
Unfortunately, Leatherology only makes this vertical wallet in black. It comes packaged in an attractive gift box, but if you're looking for a little more color in life, you're out of luck with the Leatherology model. Of course you can always checkout their leather money clip card holder for more options.
We recommend the Leatherology vertical bifold wallet for durability, capacity, and size. If you like black leather and don't mind folding your bills in half, this could be the vertical leather wallet for you.