Reviewed by: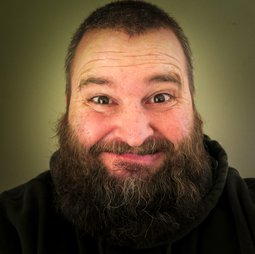 Trevor
---
Originally Posted:

---
Last Updated:

---
Specs
Rating:
4.7 out of 5
Build Quality:
No issues found with the build
Carrying Capacity:
8 Card Pockets
1 ID Window without thumbhole
Full-size Billfold Pocket
Notable Features:
3 Exterior Pockets
RFID/NFC Blocking
Size:
4.25" X 3.5"
Warranty:
Lifetime warranty, but... you must have purchased it from one of the authorized sellers, you must register the product, and it only covers manufacturing defects. Link
Bryker Hyde Vertical Bifold Wallet Review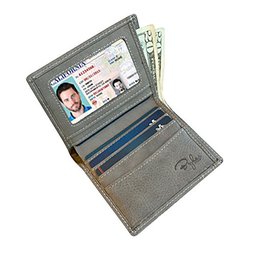 Here is a list of Pros and Cons to consider before purchasing
Full-grain leather
Interior ID Window
RFID Blocking
Gift Box
Review
With full-grain leather, an ample number of card pockets, and an interior ID window at an affordable price point, the Bryker Hyde is our overall top choice for vertical wallet designs, albeit the limited verticality.
Full-grain is the highest grade of leather and is mean for the true connoisseur. A full-grain leather product preserves the animal's top layer of hide. It shows the natural texture, markings, color variations, and scarring of the animal. Every piece of full-grain leather will be unique because the animal's hide was unique. There is no artificial stamping or smoothing with full-grain leather. You get the real hide leathered and tanned. Using the top layer of hide makes the leather tighter and more resilient. It won't stretch out too much with use and can last 100 years or more. And because Bryker Hyde has not used plant-based tannins, a substance as simple as water won't discolor your leather wallet. If you do uncover a problem in the construction of the wallet, you can take advantage of their lifetime warranty to receive a free replacement.
The only vertical aspect of this vertical bifold wallet is the 3 quick-access card slots on the exterior of the wallet. Place your 3 most-used cards out front to retrieve them without even needing to open your wallet. The interior of the wallet is completely horizontal. There are 4 card slots on the right and an ID window and card slot on the left.
With 8 card slots, this is nearly the highest capacity wallet you'll find in any model. And we especially appreciate the interior ID window as a unique feature among the top vertical leather wallet designs. Bryker Hyde could have chosen to place the window on the rear exterior of the wallet as many bifold wallets do, but they placed it inside to better protect the plastic from rips and dents.
Like the Bellroy, this vertical wallet also includes a protective lining to prevent unauthorized scans of your financial and passkey cards. Rest assured that you won't be the victim of unauthorized charges or entry.
You can purchase the Bryker Hyde vertical leather wallet in the following 8 colors with or without a zippered cash pocket.
Black Napa
Black Pebble
Black Sheepskin
Charcoal Black
Slate Gray
Texas Brown
Brown
Deep Blue
The Bryker Hyde vertical wallet also comes with a gift box for easy wrapping.
Bryker Hyde's vertical leather wallet is our top choice for durability, capacity, and convenience.