Reviewed by: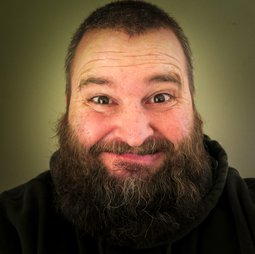 Trevor
---
Originally Posted:

---
Last Updated:

---
Specs
Rating:
4.7 out of 5
Carrying Capacity:
5 card pockets and an ID window with thumb hole.
Notable Features:
Full grain leather, 1 Year Warranty
Size:
4 1/8" X 2 7/8"
Warranty:
Mutbak has a 1 year warranty on their wallets, that states "one-year unconditional, no questions asked warranty. If the wallet fails for any reason we replace it. Guaranteed". Link
Mutbak Sentry Review

Here is a list of Pros and Cons to consider before purchasing
Full grain leather
4 card slots
Separate cash pocket
RFID/NFC blocking mesh
Gift Box
Vegetable tanned leather
Only holds 5 bills
Plastic ID window on rear
Review
Priced fairly low, the Mutbak Sentry has some unique features in its favor. First, it uses top-class leather, the same as the Saddleback and Distil Union options, and is backed by a 1-year warranty. Knowing Mutbak quality, we're not worried about poor leather or craftsmanship, so the warranty is nice but probably not necessary.
This Mutbak leather was tanned with plant dyes, so you'll need to keep it away from water or liquids. Don't set it on the counter or put it in a wet pocket. It will develop permanent spots that won't affect the durability of the leather, but won't look very appealing either.
We don't love the plastic window on the rear of the wallet as this is the only weak point in construction. It's convenient to have an easily accessible ID window for your driver's license or work badge, but not if it's the first component to rip, dent, or pull away from the stitching. Still, many companies in the leather industry design their products with a plastic window, so we can't fault Mutbak too much for this shortcoming.
Like other Mutbak designs, this small credit card wallet is for the minimalist. There is no fold and there are only 4 card slots with a small center pocket for cash and receipts. When you're looking for a small wallet, why not go all the way, right? 4 cards and an ID are ample for most men on a daily basis. The only drawback to this ultra-slim design is that you'll need to fold your bills, and you can only fit about 5 in the pocket. Again, with most transactions being conducted electronically, this will likely provide for your cash-carrying needs the majority of the time. If you are looking for something that will still carry a bit of cash, and like the quality of the Mutbak brand, check out Mutbak's bifold wallet money clip wallet named SCIF.
An additional benefit of the Mutbak Sentry is its RFID/NFC blocking mesh. Lining the pockets of your wallet, this material helps to block identity thieves from scanning the coding on your cards. With identity theft being such a prevalent crime, this extra bit of security for our credit and bank cards can't hurt.
The Mutbak Sentry is available in traditional Vegas and Memphis leather colors. It is also the only top men's credit card wallet to include a gift box with your purchase.
We recommend Mutbak for high-quality leather, the absolute slimmest design, and gift-giving convenience. If you don't need to carry much, the Mutback Sentry is the best wallet for credit cards you can find.