Reviewed by: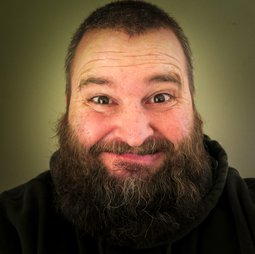 Trevor
---
Originally Posted:

---
Last Updated:

---
Specs
Rating:
4.8 out of 5
Carrying Capacity:
11 Card Pockets
1 ID Pocket
Bill divider
Notable Features:
Full-grain Leather
Gift Box
RFID/NFC Blocking
Packaging:
Comes in a nice box and a cotton bag, easily wrappable
Size:
4.4" X 3.4"
Warranty:
Mutbak has a 1 year warranty on their wallets, that states "one-year unconditional, no questions asked warranty. If the wallet fails for any reason we replace it. Guaranteed". Link
Mutbak Citadel Review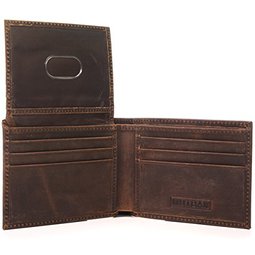 Here is a list of Pros and Cons to consider before purchasing
Full-grain leather
Divided bill compartment
RFID/NFC blocking
Gift Box
Vegetable-tanned leather can spot
Review
With many of the same features as the Bosca Dolce but on the opposite end of the price spectrum is the Mutbak Citadel. Like the Hanks, it boasts the highest grade full-grain leather. And while not as long as 100 years, they do provide a 1-year warranty, sufficient for you to discover any manufacturing defects.
With full-grain leather, if you haven't had a stitching issue in a year, you're not going to have many problems after that either. The 100-year Hanks warranty is simply marketing to tell you that full-grain leather lasts longer than any other material. You're getting the same quality of leather in the Mutbak without the marketing spiel. The only drawback is the plant-based tanning method. If you get this leather wet, it will discolor, so be careful to keep it dry and wipe it clean if any liquid drops or splashes onto it.
Like the Bosca Dolce, the Mutbak Citadel features two cash compartment, divided with a fabric liner. Keep your lunch money and your hobby money separate if you need to, or divide your wallet into smaller and larger bills for convenience' sake.
There are 9 card pockets, the most out of any of the top passcase wallet designs, but 3 of them are on the front of the flip-up flap with the ID window on the back. This is an improvement over the Hanks model because the card slots face you when the wallet is open and the flap is down. You can retrieve your cards more easily without having to flip the ID flap out of the wallet. Still, if you do lift your flap out to show your ID, your cards are coming out too. And unlike the Hanks, you want to keep those pockets filled with your primary cards because they're facing you most of the time. You would put your secondary cards behind the flap on the cover's interior to avoid flipping the flap as much as possible.
Like every Mutbak wallet, the Citadel is lined with an RFID/NFC blocking metallic mesh that is designed to prevent identity thieves from scanning your cards' magnetic strips and chips through the leather fabric. Identity thieves are high-tech, but you can block them with this simple shielding.
The Mutbak Citadel is available in Vegas black, Memphis brown, Durango tan, or a Moab redish-brown and comes in a gift box for easy wrapping.
For the affordable price, durable leather, and capacity, we recommend the Mutbak passcase billfold to any man willing to forgive the card flip-flap. Worst case scenario, if you enjoy the Mutbak style, don't use those 3 card slots. Leave them empty, and you'll still have as much capacity as the Hanks for a much lower price.