Reviewed by: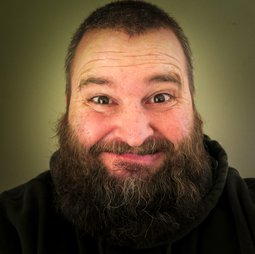 Trevor
---
Originally Posted:

---
Last Updated:

---
Specs
Rating:
3.5 out of 5
Bill Divider:
Yes
Build Quality:
Some issues with glue, and some frayed stitching, in a word - lacking
Card Capacity:
10 Card Pockets + 1 ID Window
RFID Blocking:
Yes - 13.56mHz: All pockets, 125kHz: Only the right side blocks
Size:
3 1/4" X 4 7/16"
Weight:
67g
Warranty:
No warranty information found, just information on returns. Link
Access Denied Trifold Review
Here is a list of Pros and Cons to consider before purchasing
RFID Protection
Gift Box
8 Colors Available
Genuine Leather
No thumb hole in ID window
Warranty information couldn't be found
Review
The Access Denied Trifold places similar emphasis on its RFID protection as the ID Stronghold Trifold. This trifold wallet is also made of Genuine Leather.
During my review and testing, I found issues with how the wallet was glued. A couple of the pockets had to be split apart before they would work. The middle inside pocket started coming unglued as I was doing my review and left a streak of glue on the card I used. The leather feels like plastic, not quite "pleather", but close. It also has a bit of a plastic smell to it.
The Access Denied wallet measures in at 4.5 inches by 3.25 inches and provides 10 credit card pockets, an ID window, and a billfold divider which should let you carry everything you need without much trouble.
Best Trifold Wallets For 2018
The Access Denied Trifold is part of a larger group of products we reviewed. Click to see a side-by-side comparison: Best Trifold Wallets For 2018
---
Similar Products