Reviewed by: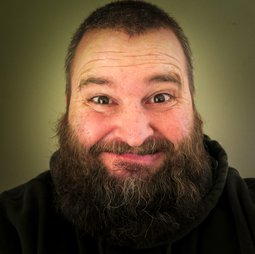 Trevor
---
Originally Posted:

---
Last Updated:

---
Specs
Rating:
2.4 out of 5
Build Quality:
Major issues found. Leather is super thin and splits, stitching is extremely poor, glue inside most of the pockets.
Card Capacity:
13 Card Pockets + 1 ID Window
RFID Blocking:
No RFID Protection
Size:
4 1/4" X 3 1/4"
Weight:
85g
Warranty:
One year warranty for manufacturing defects
Fossil Ingram Trifold Review
Here is a list of Pros and Cons to consider before purchasing
One year limited warranty
Multiple color options
Major issues with build quality
Genuine Leather
No thumb hole in ID window
Paying a premium for the brand
Review
Fossil Men's RFID Blocking Ingram Leather Trifold Wallet includes RFID protection. The Fossil wallet is made from 100% leather, unfortunately it is Geniuine Leather which is a bit disappointing for a wallet with a premium price. Like the Hanks wallet, this wallet comes in both black and brown, though this one has a bit more of a modern appearance compared to the Hanks. Also, whereas the Hanks wallet proudly claims to be made in America, this wallet makes no such claim, the tag on the inside of the wallet states that it is made in India; this will matter to some of you more than others.
The dimensions are 4.25 inches vertically and 3.25 inches horizontally, which makes this wallet the smallest of the wallets reviewed. While no dimensions for an open wallet are given in this particular description 4.25 inches by 9 inches is probably the best guess. In terms of designated storage space, you still get 13 credit card pockets, an ID window, and a bill compartment that should fit all your practical needs. This wallet does include so-called "hidden pockets". These pockets are not that useful for hiding cards, but for allowing you to add a wallet insert.
During the review I noticed major issues in the stitching as well as the craftsmanship of the wallet. There was extra leather where none should be and parts of the leather seems to be splitting.
Although the listing as well as the packaging state that it has RFID blocking, during my testing I was able to trigger the sensor for both frequencies of RFID.
Lastely consider the warranty. Fossil comes in second of the wallets in terms of time and flexibility. The year-long warranty will catch any defects in both the material and the manufacturing. While I wish it was longer, a year should give you plenty of time to discover and defects.
In conclusion, consider getting another brand of wallet. It seems that the company is relying on its brand name to sell sub-par wallets.
If you have one of these wallets and love it, let me know. I would really like to hear what your experience has been.