Reviewed by: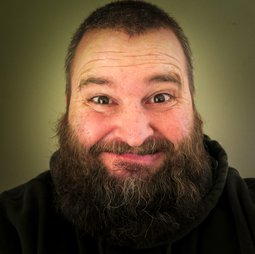 Trevor
---
Originally Posted:

---
Last Updated:

---
Specs
Rating:
4.7 out of 5
Bill Divider:
Yes
Build Quality:
High quality leather, nylon stitching, handmade in USA
Card Capacity:
8 Card Pockets + 1 ID Window
RFID Blocking:
No RFID Protection
Size:
3 1/2" X 4 3/8"
Weight:
107g
Warranty:
100 year warranty excluding normal wear and tear and any plastic parts (ID Windows). Link
Hanks Belts Trifold Review
Here is a list of Pros and Cons to consider before purchasing
100 year warranty
Bill divider
Two color options
Nylon Stitching
Handmade in USA
No RFID Protection
Fairly Expensive
Pockets a little tight at first
Function over Form
Review
Hanks Belts Trifold is a Made in USA and is one of the best wallets we reviewed when looking at mens trifold wallets. This wallet comes from Hanks Belts. The wallet comes in either black or in vintage brown, depending on whether you're going for a modern look or a classic "leather" look.
The trifold is handmade and that shows in the construction. You have nylon threading with melted ends to prevent fraying. And all edges are slightly burnished and melded together. The leather used to make the wallet is thick. The thick leather is what allows the crazy long warranty that Hanks Belts provides.
The wallet pockets have a couple of issues to be aware of. One, the openings are slits instead of pockets. This makes navigating the card into the pocket a bit more difficult at first. With practice and with the leather stretching a bit, this will become easier. The natural stretching of the leather will also help loosen the pockets which arrive a bit tight.
It measures 4 3/8 inches vertically by 3.5 inches horizontally if it's closed, expanding to 9.5 inches horizontally when opened. The size allows you a good amount of storage space, boasting a large bill compartment, 8 credit card pockets, and one transparent slot for an ID that lets you display it quickly and easily without being the guy digging through his wallet and sheepishly mumbling an apology for holding up the line.
The flip side of the size, though, is that you may have trouble fitting it in your pocket, and a wallet that can fall out of your pocket is NOT a good thing. Before deciding to purchase compare the wallet's dimensions to that of your current wallet, or even checking your pants pocket. Also worth noting is that the wallet is made in the USA out of 100% goatskin leather. One particular boon presented by a bona fide leather wallet is that it ages well, with the creases and folds it gains from natural prolonged use only adding to the classic leather look. Backing up its assertion of longevity is a 100-year warranty, which is NOT a typo. A warranty of that magnitude for no additional charge says that Hanks is serious about its wallet making its hay through longevity, which is one of the biggest attractors to the Hanks model. While we definitely consider the Hanks wallet to be one of the best men's trifold wallet it is a bit pricey.