Reviewed by: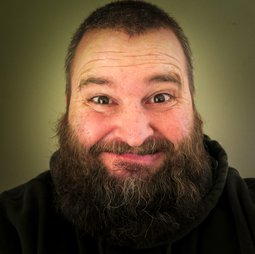 Trevor
---
Originally Posted:

---
Last Updated:

---
Specs
Rating:
4.2 out of 5
Bill Divider:
Yes
Build Quality:
One pocket with glue, a bit of frayed stitching. Overall, it is OK.
Card Capacity:
8 Card Pockets + 1 ID Window
RFID Blocking:
No RFID Protection
Size:
3 7/16" X 4 9/16"
Weight:
88g
Warranty:
They don't give a timeframe for the warranty and do not cover normal wear and tear. Link
Carhartt Trifold Wallet Review
Here is a list of Pros and Cons to consider before purchasing
Contrast Stitching
Gift Tin
ID Window with thumb hole
3 Colors Available
Does not have RFID protection
Review
Our pick for best value in the category mens trifold leather wallets is the Carhartt Trifold Wallet. For those of you who are interested, this wallet is made in China. Carhartt's warranty is pretty vague stating "will cover premature failure of any of our products caused by a defect in the original materials or workmanship ... Since all accessories have an expected service life, this commitment does not cover damage caused by normal wear and tear, misuse, neglect, or obvious abuse of the accessories". Note that no specific timeframe for warranty coverage is mentioned.
Despite these detractors we still like the Carhartt overall. In terms of size, the Carhartt wallet is about 4.5 inches by 3.5 inches closed and 4.5 inches by 9 inches open.
The Carhartt wallet is made of 100% leather and more specifically it is Top Grain Leather, which is just one step down from the desired Full Grain Leather. As a reminder, Top Grain means that the leather's natural grain was sanded from the top surface and replaced by a synthetic imitation grain to give it a more uniform look. The embossed grain on this wallet is a pebble type grain. This grain wouldn't be my number one choice, but it works fairly well on this wallet.